Quoting composer John Cage;
"Everything we do is music, and everywhere is the best seat."
Hearing music in everything is the easy part of what we do.  Making it accessible and enjoyable to everyone is the best part of what we do.
Front-of-house audio:
Over 30 years experience as an audio engineer in venues small and large, and as a freelancer to festivals, traveling acts, churches, wherever there is a need for great sound.  Call us and we can make it happen.  With access to equipment as simple as conference-room PA, to kilowatt walls of sound, we have mixed everything from acoustic duos to 75 member a cappella choruses, from gypsy jazz to rock and roll tribute shows, big bands and even the 50-piece US Air Force Band!
Some of the acts we have served recently include:
Elliott Bay Music Group (Jazz/Rock/Blues Fusion)
Cobblestone (Jazz and Blues covers of Pop)
Ranger and the Re-arrangers (Gypsy Jazz)
Roosevelt Road (Bluegrass)
Mood Swings (Big Band)
US Air Force Band
Harmony Kings Men's A Cappella Chorus
Jet Cities Chorus (Sweet Adelines International)
Covington Voice Studio (classical voice and music theater)
City of Lake Stevens "Music By The Lake"
Renegade Quartet (International semi-finalists, SAI)
Audio for Video
We never rely on microphones built into cameras to capture the best audio.  We prefer to take as much control over the sound as possible, using only professional microphones suited to their particular purpose.  Our placement and mixing of a combination of close and spot mics, special instrument mics, boundary mics on stage, headworn/lavalier-wireless, stereo mics to capture the room, sometimes even specially placed custom mics to capture reflections in spaces that sound amazing live but usually flat in a recording.  It's our goal to transport the listener as if they are in the space hearing the live performance in the actual space.
We have produced hundreds of videos with the purpose of highlighting the musical performance by using decades of experience to do it right.  A few examples are below, and a few of our clients include…
Covington Voice Studio (NATS National Student Auditions each spring)
Sweet Adelines International Region 13 "Summer Enrichment Time"
Senior Recital Students of Faith Davis Piano Studio
Harmony Kings Men's Chorus shows
Barbershop Harmony Society Evergreen District
West Sound Chorus shows
Harmony Explosion Music Camp
"Whipped Cream" Herb Alpert Tribute, Featuring Bobby Medina
Rich Wetzel's "Groovin' Higher Jazz Orchestra"
Renegade Quartet
Auburn Mountainview Bands
Studio Recording
In addition to live on-location recording of concerts, recitals and events, we offer full-service music production.  We have several rigs available depending on the project's needs.  We can currently record up to 32 tracks simultaneously, or bring a simple rig to capture your sound in a more intimate and relaxed setting.  Our microphone collection is vast, covering the range from small diaphragm condensers and piezo-zone boundary mics, to large-diaphragm stereo arrays and custom-built mics for special purposes, including specially selected mics from Shure, Rode, AKG, Audio-Technica, Sennheiser, Sterling, Avantone, Blue, Audix, Zoom/Samson and many more.  We mix on studio-quality near-field reference monitors from Event and Yamaha, "in the box" using the latest digital audio workstation software from Pro Tools and Studio One.
We are available for freelance tracking and mixing for other producers as well.  Some of our recent collaborative partners and artists include…
Timblewick Music
Slaughtertown Sound
Harmony Kings
Renegade Quartet
Auburn Mountainview Jazz Ensemble
Rachael Terceira
Bobby Medina
Rich Wetzel
Music Production
We are an independent recording label. We can produce your single, EP or full album from A-Z, including licensing of cover songs, booking recording space, hiring session players, engineering (tracking and mixing), mastering for CD, Vinyl or Digital, album artwork services, wholesale CD manufacturing, publishing, distribution, copyright registration, derivative licensing, revenue stream management, everything!  You stay creative, we will get your music out there!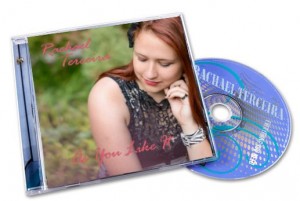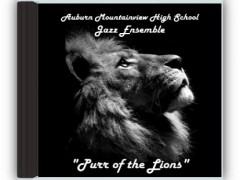 No project is too small, and we love working with schools, music instructors and independent musicians. Contact us for a free consultation and ideas for your project.
---
Custom Electronics
We have been designing custom electronics for the entertainment worlds since the early 1980's, including broadcast tone generators, guitar synthesizer controllers, analog recording interfaces, digital delays, audio mixers, custom microphones and complete PA systems. Our latest project is a purpose-built stereo microphone for sound reinforcement and recording of small vocal ensembles.